WELCOME TO SEVENOAKS INDOOR BOWLS CLUB
The Club is now open for Play.
A NEW AND IMPORTANT DEVELOPMENT IS NOW IN OPERATION FROM THURSDAY 24TH SEPT.
As you may have heard it will be a legal requirement for all business premises, including indoor sports facilities, to display the official NHS QR code poster so that visitors can check in using this option.
The QR code for SIBC has been obtained and will be displayed on the Track and Trace sign-in desk from tomorrow morning.  All members with smartphones are encouraged to download the NHS Covid-19 App as soon as it's available tomorrow and to use the App at every visit.  For those without smartphones the paper attendance sheet will still be available.
Your co-operation will be much appreciated.
RICHARD PURSSELL
IMPORTANT
Please check the NEWS page for all of the latest COVID-19  information necessary for visiting the club.
Don't forget the Thursday, 10.00 am Coffee Mornings which are now in full swing.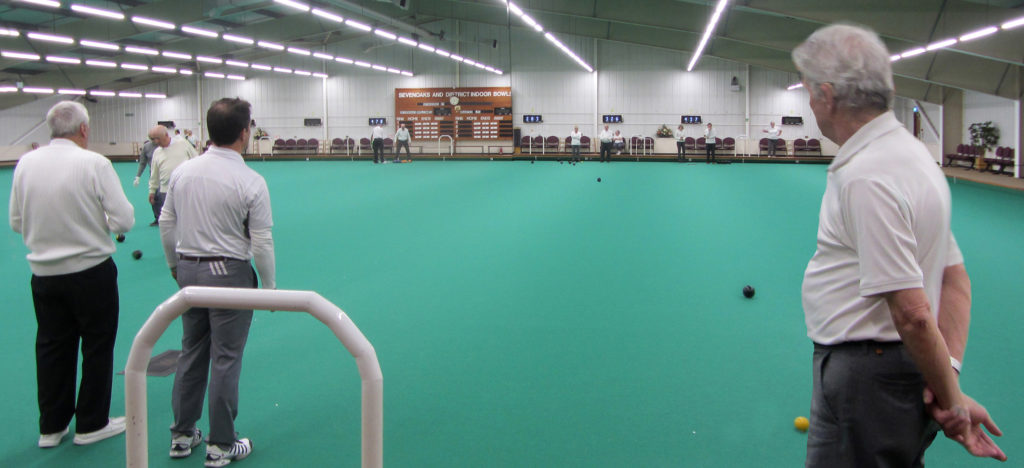 Bowls is a brilliant game that brings together people of all ages in a safe and friendly environment.
Young or old, male or female, fit or unfit? What other sport can be played at all levels?  The traditional image of the game can be misleading – just watch the younger players on television.
At Sevenoaks Indoor Bowls Club you will find complete beginners and those at County and National Competition level playing alongside each other in warm and friendly surroundings.
If you have played before or are just curious please contact the Club or pop in and see us.
SUPERB 8-RINK BOWLING ARENA,
RESTAURANT, BAR, SOCIAL ACTIVITIES