WELCOME TO SEVENOAKS INDOOR BOWLS CLUB
IMPORTANT MESSAGE REGARDING THE COVID-19 VIRUS
In the light of the latest Government advice the Directors have no alternative but to close the Club with immediate effect and for an indefinite period.
Current indications are that this closure will be for a considerable period and that all proposed activities and functions will now not take place. 
We will keep the situation under close review and will immediately advise members of any change.   
We look forward to seeing you all again in the not too distant future.  In the meantime – keep safe and well.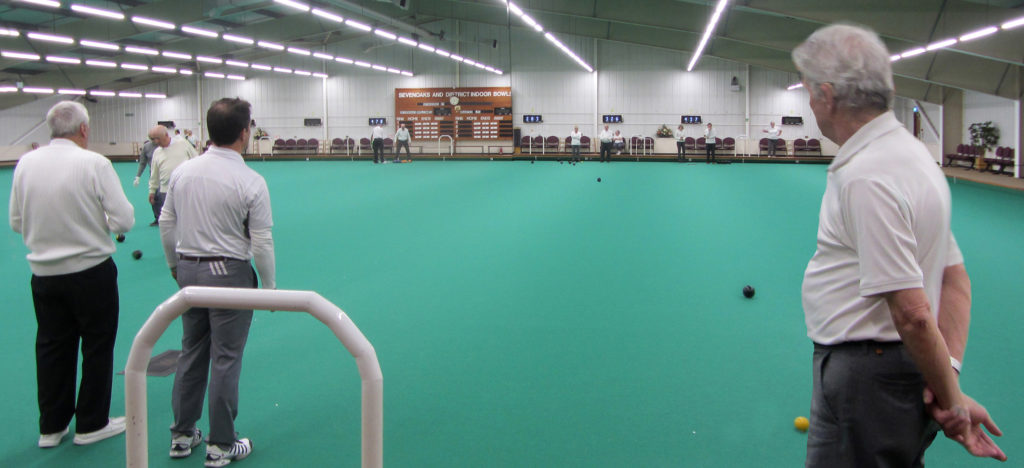 Bowls is a brilliant game that brings together people of all ages in a safe and friendly environment.
Young or old, male or female, fit or unfit? What other sport can be played at all levels?  The traditional image of the game can be misleading – just watch the younger players on television.
At Sevenoaks Indoor Bowls Club you will find complete beginners and those at County and National Competition level playing alongside each other in warm and friendly surroundings.
If you have played before or are just curious please contact the Club or pop in and see us.
SUPERB 8-RINK BOWLING ARENA,
RESTAURANT, BAR, SOCIAL ACTIVITIES