WELCOME TO SEVENOAKS INDOOR BOWLS CLUB
THE CLUB IS NOW OPEN
The Club reopened on 17th MAY for Club Sessions (Monday and Thursday mornings – limited places), rink bookings, plus resumed meeting of friends in the lounge for coffee, or alternatives available!
Booking can be made by calling the club on Weds, Thurs, or Friday mornings, or calling/texting Sally on 07788 738831, or emailing – you can do this by using the website's CONTACT page.
Please see the NEWS page for all of the latest information regarding COMPETITIONS and Matches.
Please check the NEWS page for all of the latest COVID-19  information necessary for visiting the club.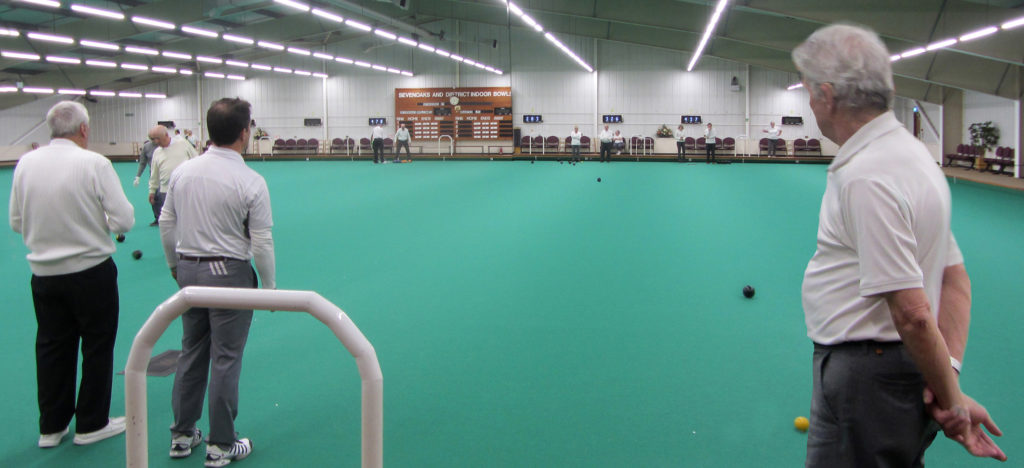 Bowls is a brilliant game that brings together people of all ages in a safe and friendly environment.
Young or old, male or female, fit or unfit? What other sport can be played at all levels?  The traditional image of the game can be misleading – just watch the younger players on television.
At Sevenoaks Indoor Bowls Club you will find complete beginners and those at County and National Competition level playing alongside each other in warm and friendly surroundings.
If you have played before or are just curious please contact the Club or pop in and see us.
SUPERB 8-RINK BOWLING ARENA,
RESTAURANT, BAR, SOCIAL ACTIVITIES